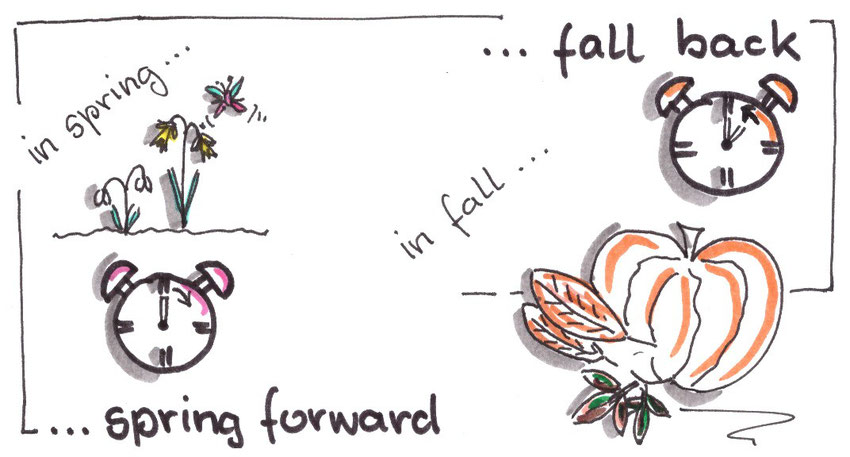 Spring forward, fall back 
Hier eine kleine Eselsbrücke aus dem Englischen, die allen hilft, die sich nicht merken können, wann die Uhren für die Summer Time (UK) oder Daylight Saving Time (USA) eine Stunde vorgestellt und wann sie wieder eine Stunde zurückgestellt werden zur standard time: 
In spring the clocks are moved forward (or ahead) an hour, they 'spring forward'.
In fall (or autumn) the clocks are moved back an hour, they 'fall back'. 
Wenn alles gut geht, brauchen wir in Europa diese Eselsbrücke bald nicht mehr, wie Jean-Claude Juncker zuversichtlich in einem ZDF-Interview im August dieses Jahres verkündet: 
"We carried out a survey, millions responded and believe that in future, summer time should be year-round, and that's what will happen". 
Well, let's wait and see and turn the clocks ...